"Ying huan zi" Falconry swivels from the Imperial Palace.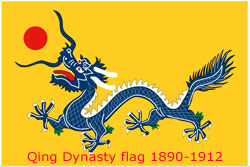 In Qing dynasty, the Emperors employed a group of professional falconers to work for them. They were called the " Royal hawk and dog trainers"
The Emperors had their private falconry designers, both jewellery and leather craftsmen. When the Qing dynasty (the last of the dynasties) finished, some of the Emperors falconry equipment was taken out of the Palace by some Chinese families.
One eunuch took a number of Imperial swivels, later he sold them to a collector in Beijing.
This collector has 12 Royal swivels and has preserved them for his own collection. Our Chinese falconer friend borrowed 4 swivels from the collector, and had moulds made from each of the swivel designs. The following designs are available in brass, only one design has been made in silver because of the extra cost.
There are some poor copies of these designs used in Chinese falconry today but I have not seen any as ornate or as close a copy to the orginal ancient designs as these are.