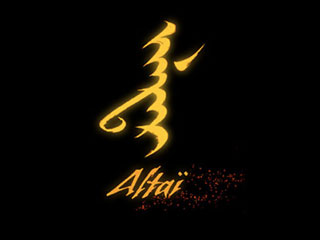 "En Mongolie, Aman, le père d'un jeune Garçon lui offre un aigle de chasse, l'enfant, Naran, trop impatient le fait voler en cachette de son père et le perd. Ils partent ensemble à sa recherche dans les paysages de la steppe mongole..."
In Mongolia, the father of a young boy offers him an eagle to hunt with, the boy is impatient and fly's the eagle too soon and looses it. When he tells his father they set off together to look for the lost eagle on the vast Steppe of Mongolia.
This animation film was made by three French students, Benjamin Charpentier, Noëlla Lagnous and Thibault Petrissans. Check out their site.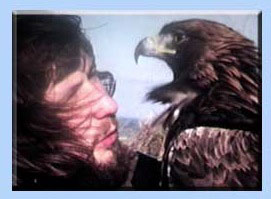 In the late 1960's and early 1970's I enjoyed some excellent sport with a male adult Golden Eagle called "Ivan".
A extraordinary close bond developed between us which became the foundation for my continued love of Golden Eagles and my quest to breed a future hunting partner.

Read more about Ivan hunting with "A Day on the Hill"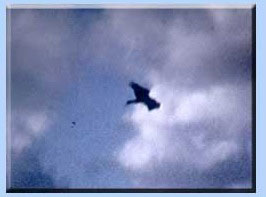 "Ivan" hunted over the rugged sea cliffs and sand dunes of the Channel Islands in the British Isles.
Here is a short clip from deep in my archives of my eagle holding position high above me in rough wind.
Originally shot on super8 and then converted to digital media is part due to the poor quality.
Read more about Ivan flying with "Ivan in the Channel Islands"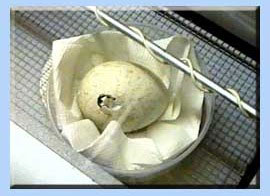 After the long incubation of forty two days, the next sixty two hours of agony are condensed as my first eaglet hatches.
Read more about my Golden Eagle breeding attempts with "G'Kar, The Next Generation"