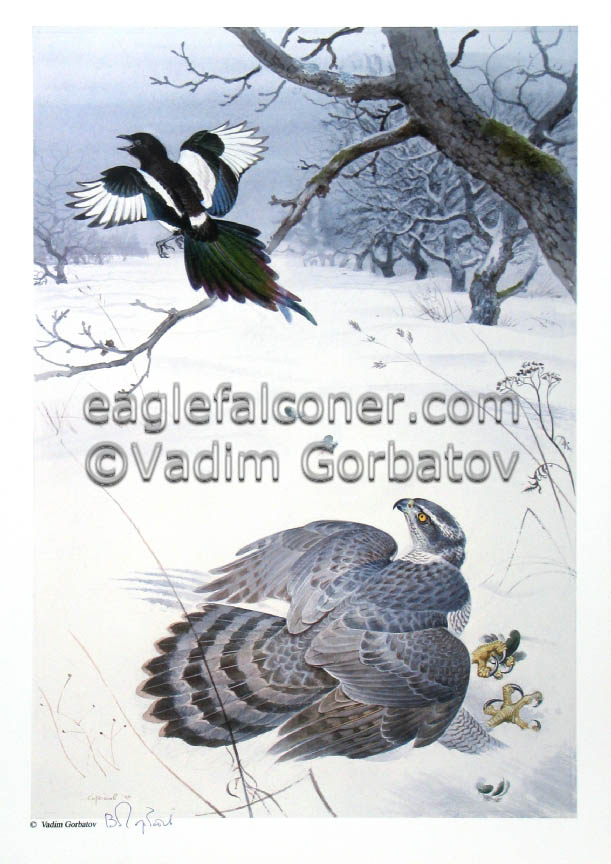 Miss.
Oh, hawking the wily magpie, a true battle of wits and stealth. It matters not which hawk one uses, goshawk, sparrow hawk or even a cast of tiercel peregrines. It always turns into a challenge and real fun, the ingenuity of the magpie makes for a truly worthy adversary and every flight regardless of the outcome is an event.
The look on the goshawks face I have seen before on hawks and falconers alike, almost disbelief as a certainty dissipates before your eyes.
In my view this painting captures the essence of magpie hawking expertly.