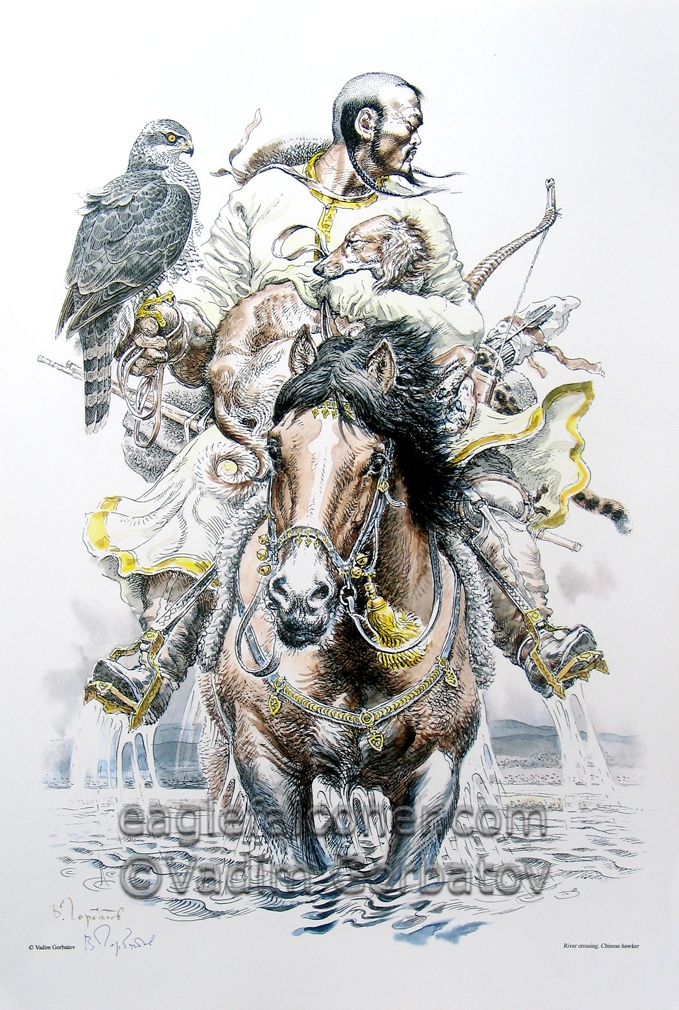 River Crossing.


Yet another of Vadim Gorbatov's wonderful painting's that keeps you fascinated for hours. The power and strength of the image draws you into its feeling, I can hear the water rush as the horse pushes forward.
Our Chinese hawker is probably of the Jurchen tribe who generally lived by traditions that reflected the hunting - gathering culture of the Siberian - Manchurian tundra and coastal people.
He is in such control and is one with his horse, tazi dog and large goshawk, from the flow of his beard, the horses maine to the few back feathers on the hawk, you can feel the direction of the wind.
Vadim tell me; The idea for the painting came from a Chinese silk picture of a group of falconers on horseback. They were discussing after hunting and some of them had tazi dogs on the horses. I was impressed by the care about their dogs.
Prints available from stock.
A4 £20.00 GBP
A3 £30.00 GBP
A3+ £35.00 GBP
Post and Packing extra, email for quotation stating from which country.