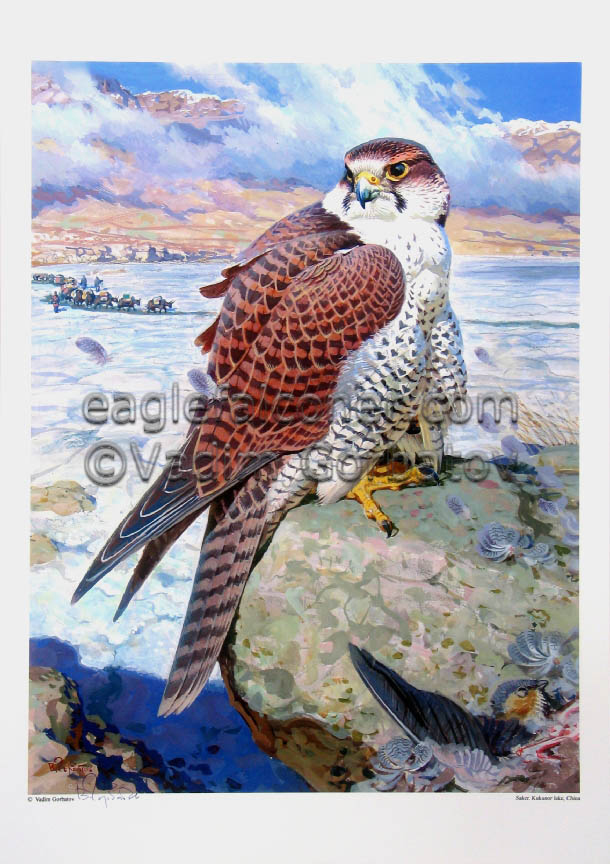 Saker, Kukunor, China.

A Saker Falcon at rest at Kukunor Lake, China. Also known as Qinghai Lake or Lake KoKo Nor, it is the largest lake in China.
As this lake is located 3,205 metres above sea level in the Tibetan Plateau, it often remains frozen for three months of the year.
Sandwiched between Hainan and Haibei Tibetan Autonomous Prefectures in north-eastern Qinghai the lake is at the crossroads of several bird migration routes. These migration routes are also a magnet for birds of prey and the local and migrating Saker Falcons will sustain themselves during the harsh winter months on these migrants.
As often is the case Vadim adds the little detail to his paintings that take them above a study and into the story. The yak caravan along a well trodden trading route, plus the half eaten Pallas sandgrouse depicting the Sakers meal.