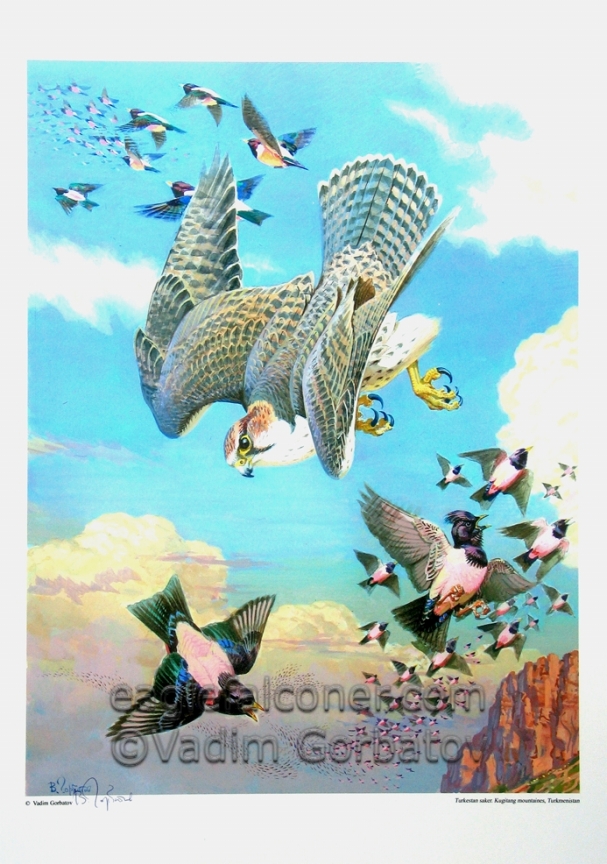 Saker, Turkmenistan.


A Saker Falcon stooping through a large flock of Rose-coloured Starlings (Rosenstare) Sturnus roseus.
A common bird throughout the Stans it will frequently feature in the diet of many raptors either resident or on their migratorary routes.
Vadim is showing the flight pattern of these Starlings as though they are flighting to their roosts in the rock faces of the hills. Repetative behaviour of a prey species soon becomes known to the predator, and it daily routine is timed to coincide with this flight in the hope of success which will sustain it for the cold night ahead.