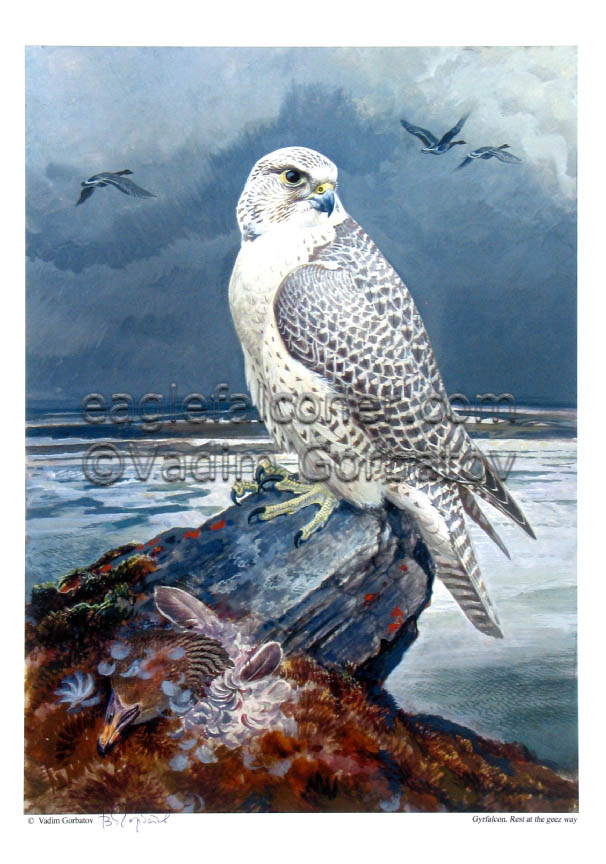 Gyrfalcon Resting.


A gyrfalcon resting after a meal, the head of the goose gives us the clue as to what that meal was.
For me the dark sky gives me the impression of winter and the migration of huge flocks of geese from northern Russia southwards seeking warmer climate.
The gyrfalcons of the Arctic circle will hunt and follow these great movements of waterfowl although they will not come quite as far south.
Perhaps to the edges of northern Europe where they will hunt the resident game whilst waiting the returning geese.
Vadim tells me; I painted this gyr during spring migration. Look at the spring doughy ice with plashes of slush and the dark sky swollen with rain.